The Kansas City Chiefs took advantage of just about every mistake made by the Los Angeles Chargers on Saturday night. And the Chargers made many mistakes. The Chiefs scored 13 points off L.A. turnovers and 10 more points on drives following Chargers' special teams mistakes in earning a 30-13 victory to take control of the [more]
Read more…
1. Lets start with a HUGE apology to Marcus Peters. I was one that was calling for him to be cut. I admit it was kind of dumb. WHAT A Ballgame from Mr.Peters tonight.
2. Lets not limit that to Peters the entire D deserves a huge round of applauds for how much they have improved over the past couple of weeks. This Charger team was RED hot coming into this game. This was no weak opponent. They stepped it up BIG time tonight. Credit to Bob Sutton and the defensive players for a job well done tonight.
3. How Read more…
A 3-yard touchdown pass from Alex Smith to Kareem Hunt coupled with a Marcus Peters interception leading to a Harrison Butker 24-yard field goal has given the Kansas City Chiefs a 20-13 lead over the Los Angeles Chargers through three quarters. The Chargers grabbed the lead on their first possession of the third quarter as [more]
Read more…
A 2-yard touchdown run by Melvin Gordon capped a 75-yard scoring drive for the Los Angeles Chargers, but the Kansas City Chiefs still hold a 10-6 lead at halftime. Harrison Butker missed a 52-yard field goal wide left with just seven seconds left in the half and a Philip Rivers Hail Mary was swatted down [more]
Read more…
Tyreek Hill sprinted past Chargers cornerback Casey Hayward for a 64-yard touchdown as the Kansas City Chiefs took a 10-0 lead with 6:30 left in the second quarter. Hayward, who is playing despite a calf injury, couldn't contain Hill in man coverage as Hill scored the first touchdown of the night. The Chiefs have been [more]
Read more…
Los Angeles Chargers cornerback Casey Hayward is active for Saturday night's game against the Kansas City Chiefs despite a calf strain that had his listed as questionable on the team's final injury report. Chiefs linebacker Tamba Hali, safety Eric Murray and linebacker Kevin Pierre-Louis are all active for the Chiefs as well despite being listed [more]
Read more…
By TopekaRoy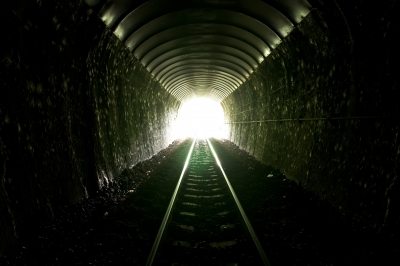 Is that a light at the end of the tunnel? …
… or an oncoming train? Read more…
By Eydugstr
http://www.nfl.com/news/story/0ap300…t-real-players
Browns GM Dorsey: Prior regime didn't get real players
Print
By Kevin Patra
Around the NFL writer
Published: Dec. 14, 2017 at 12:05 p.m.
Updated: Dec. 15, 2017 at 02:06 a.m.
John Dorsey has been on the job in Cleveland less than a week, but the Dorsey made it clear he believes the Browns lacked a strong personnel man to collect Hue Jackson winning players and the new GM backed the coach with a 1-28 record.
"As Bill Parcells would always say, 'you are your record' and you know what? There it is, so that's the truth-teller in this thing," Dorsey Read more…