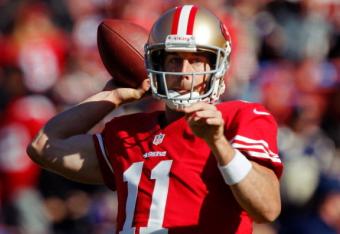 Before the 2012 season, many critics thought the Kansas City Chiefs would be the class of the AFC West.
Instead, due to inconsistent play at the quarterback position, the Chiefs struggled through most of the year and finished with a record of 2-14.
Although Alex Smith is overvalued, his arrival in Kansas City brings a marked improvement at the quarterback position.
Coach Andy Reid has been able to get the most out of the quarterbacks he has coached. He has turned the likes of A.J. Feeley and Koy Detmer into respectable NFL quarterbacks.
via Kansas City Chiefs: Players Who Will Benefit Most from Alex Smith Acquisition | Bleacher Report.