By: William Bruno Not too long ago, if you were to listen to Mitch Holthus on The Kansas City Chiefs broadcast you would hear him yell "TOUCHDOWN, Kansas City Chiefs" which was quite often followed by, "TOUCHDOWN, Tony Gonzalez!!!" Since those days ...

By: Nathan Shellstein Anyone who followed the Kansas City Chiefs last year understood that Jamaal Charles was the bulk of the offense. He figures to be a huge part again in 2014, but the team is hoping for a bit more help. Here is a look at the 3 be ...
Remember when we were all worried about the secondary and coverage? It's just one game but WOW what a job they did today. They have some good WRS as well. Next week is a big Prime time test. Lets hope they can back up the job that they did today. It was just great hats off to them.
As for the offense.
This is anther game in which when the Chiefs ran an NFL offense they did ok. Alex missed a WIDE open Conley and that just can't happen. In anther game that could have been a killer and the Read more…
By Josh Alper
The Jets turned the ball over three times in the first half of Sunday's game against the Chiefs and they apparently liked the way it felt because they kept turning the ball over in the second half. Ryan Fitzpatrick threw interceptions to Eric Berry and Marcus Peters in the end zone to kill scoring chances…
Read more…
By Mike Florio
Complain all you want about catch/no-catch or any other quirk of the NFL rule book. No NFL rule is worse than the rule that applies when a runner loses possession just before breaking the plane of the goal line and the ball rolls out of the end zone unrecovered. In that situation, the defense gets possession…
Read more…
By Josh Alper
Winning a game on the road in the NFL is tough under the best of circumstances, but the Jets spent the first half making life much more difficult for themselves. The Chiefs turned three Jets turnovers into points and lead 17-3 at the half as a result. Ryan Fitzpatrick got the ball rolling with a…
Read more…
By Josh Alper
Ryan Fitzpatrick avoided turnovers in last week's victory over the Bills, but he couldn't make it out of the first quarter without one this Sunday. Chiefs cornerback Marcus Peters went up high to snag a pass intended for Jalin Marshall and gave the offense the ball at the Jets' 32-yard-line. Alex Smith capitalized with a…
Read more…
By Kcman
Anyone watch this denver game??? That ball clearly hit the ground gave them 1st down.. thats a catch but dez catch wasn't omfg this unbelievable!! Read more…
By Josh Alper
Jets wide receiver Brandon Marshall had more than a week to recover from the knee injury he suffered against the Bills in Week Two, which may have helped him wind up on the right side of a questionable tag this Sunday. Marshall is active for the Jets as they face the Chiefs in a matchup…
Read more…
By TopekaRoy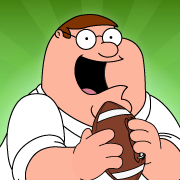 Go Chiefs!
Read more…