By: William Bruno Not too long ago, if you were to listen to Mitch Holthus on The Kansas City Chiefs broadcast you would hear him yell "TOUCHDOWN, Kansas City Chiefs" which was quite often followed by, "TOUCHDOWN, Tony Gonzalez!!!" Since those days ...

By: Nathan Shellstein Anyone who followed the Kansas City Chiefs last year understood that Jamaal Charles was the bulk of the offense. He figures to be a huge part again in 2014, but the team is hoping for a bit more help. Here is a look at the 3 be ...
By Josh Alper
Winning a game on the road in the NFL is tough under the best of circumstances, but the Jets spent the first half making life much more difficult for themselves. The Chiefs turned three Jets turnovers into points and lead 17-3 at the half as a result. Ryan Fitzpatrick got the ball rolling with a…
Read more…
By Josh Alper
Ryan Fitzpatrick avoided turnovers in last week's victory over the Bills, but he couldn't make it out of the first quarter without one this Sunday. Chiefs cornerback Marcus Peters went up high to snag a pass intended for Jalin Marshall and gave the offense the ball at the Jets' 32-yard-line. Alex Smith capitalized with a…
Read more…
By Kcman
Anyone watch this denver game??? That ball clearly hit the ground gave them 1st down.. thats a catch but dez catch wasn't omfg this unbelievable!! Read more…
By Josh Alper
Jets wide receiver Brandon Marshall had more than a week to recover from the knee injury he suffered against the Bills in Week Two, which may have helped him wind up on the right side of a questionable tag this Sunday. Marshall is active for the Jets as they face the Chiefs in a matchup…
Read more…
By TopekaRoy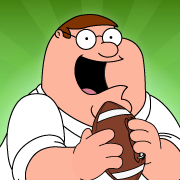 Go Chiefs!
Read more…
why is it a late game.. were at home?? we never play late games at home. is this a trend Read more…
By Darin Gantt
Kansas City's likely going to have to wait another week to get Jamaal Charles back on the field. The Chiefs are listing Charles as doubtful for Sunday's game against the Jets, and that designation points toward him not returning, as some speculated he might this week. They have the kind of depth at the position…
Read more…
By KCMASS
Guys…Watched the entire game last night (I live in MA.) Look @ what NE did to Houston with a 3rd string rookie QB & suspect O-Line. They looked terrible. Coaching has so much to do with this. I post this because I thought we really should have won last weeks game. Are the Pats that much better then KC without Brady? I guess so.
I said to my wife last night…."I think my beloved Chiefs are an 8-8 team this Year" Read more…