By: William Bruno Not too long ago, if you were to listen to Mitch Holthus on The Kansas City Chiefs broadcast you would hear him yell "TOUCHDOWN, Kansas City Chiefs" which was quite often followed by, "TOUCHDOWN, Tony Gonzalez!!!" Since those days ...

By: Nathan Shellstein Anyone who followed the Kansas City Chiefs last year understood that Jamaal Charles was the bulk of the offense. He figures to be a huge part again in 2014, but the team is hoping for a bit more help. Here is a look at the 3 be ...
By Mike Florio
The statement from the NFL regarding the audience that watched the first Thursday Night Football game of the season creates the impression the glass is more than half full. The reality is that, however full the glass may be, it has sprung a leak. The Jets-Bills game televised nationally by CBS and NFL Network generated a rating…
Read more…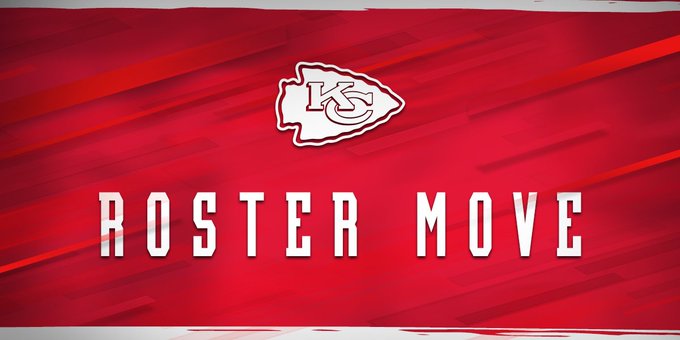 Follow
Kansas City Chiefs
?@Chiefs
We have waived DL Rakeem Nunez-Roches and elevated OL Jordan Devey to the active roster from the practice squad.
12:08 PM – 17 Sep 2016
2323 Retweets

3333 likes
We knew there was a good chance the Chiefs would need to call up someone from the practice squad with injuries to both of those guards. Andy Reid said he's gone into a game with just six healthy offensive linemen before but he doesn't like to do it. This will give the Chiefs seven linemen.
The Chiefs like Read more…
By Josh Alper
Week Two kicked off on Thursday night with a Jets win and it continues with 14 more games on Sunday, which means that the 28 teams in those games submitted their final injury reports of the week on Friday. Questionable players are uncertain to play, doubtful players are unlikely to play and out should be…
Read more…
By Josh Alper
Chiefs running back Jamaal Charles is still making his way back from last year's torn ACL and has been listed as doubtful on the team's final injury report of the week. Charles drew the same designation before sitting out against the Chargers, so it's a good bet that Spencer Ware will be getting the call…
Read more…
By KCMASS
The absolute BEST play-action faker! OK…This video doesn't show it. He was the goods! 1990 was "our" year!
By Zac Jackson
The Bengals claimed cornerback KeiVarae Russell Thursday, a day after the Chiefs made the rare and curious move of waiving a 2016 third-round pick. The Bengals have been looking for cornerback depth and are without their first-round pick, William Jackson III, until at least November. The Bengals are pretty far down the waiver wire order,…
Read more…
By Zac Jackson
The Pro Football Hall of Fame has announced 94 former players and coaches as modern-era nominees for the Hall's 2017 class. Prominent first-year nominees include pass rusher Jason Taylor, running back LaDainian Tomlinson and wide receiver Hines Ward. 2016 finalists back on the ballot include quarterback Kurt Warner, running backs Edgerrin James and Terrell Davis,…
Read more…
By Josh Alper
Running back Spencer Ware played a pivotal role in the Chiefs' comeback victory over the Chargers in Week One, but didn't emerge from the contest unscathed. Ware missed practice on Wednesday because of a sprained toe, although the team says there's no concern that Ware will wind up missing this week's game against the Texans.…
Read more…